It started as a request to do planet pages for the worlds of the Minos Cluster from the West End Games Galaxy Guide 6: Tramp Freighters.
Flipping through my copy, I thought, "Hey, this could be cool to transcribe and (where necessary) convert to the FFG system. Most of the work's done for me. How hard could it be?"
Now, about two and a half months later, here it is!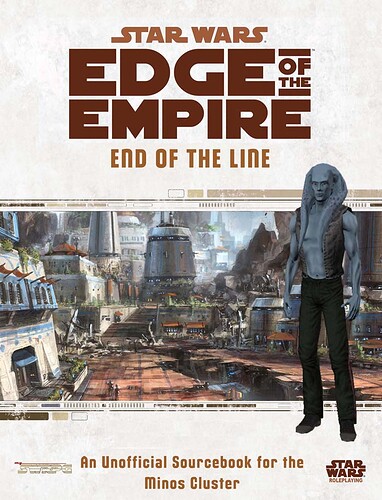 End of the Line features–
An overview of the Minos Cluster
Detailed profiles on the ten most prominent planets of the Minos Cluster
Story ideas tailored to each planet
Profiles on prominent personalities within the region
A five-part outline for a campaign that sees the Rebellion move to action within the Minos Cluster