Hello everyone! Long (long) ago, a user on the old FFG forums created a Combat Tracker. I loved using it at my table and decided to build my own updated version. After all these years, I finally realized I should share it with the world.
It works great to print it on two sides of a sheet, laminate it, and use it with wet erase markers.
Here's a quick action shot: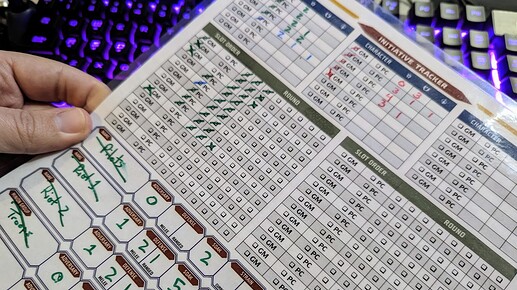 Enjoy! If you end up using it, please post a pic. It would be cool to see it out in the wild.