I have created a talent tree for a universal specialization for a Mandalorian Forgemanster, and I'd love some feedback. Does it seem balanced and appropriate for the concept?
I took the Guardian Armorer and simply removed all Force talents and replaced them with talents from the Death Watch universal spec and one or two general techie talents.
Edit: added the latest version below.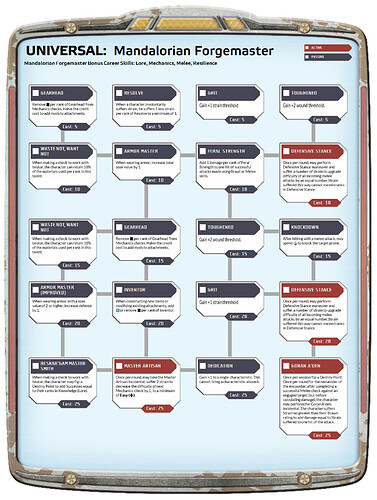 Mandalorian Forgemaster.pdf
(460.4 KB)