Hey friends! As our SWRPG Forum community, I wanted to alert you to a new feature we have access to on the Discord called "Forums".
We have rolled out one use case at the moment which is #campaign-postings, which you can see below: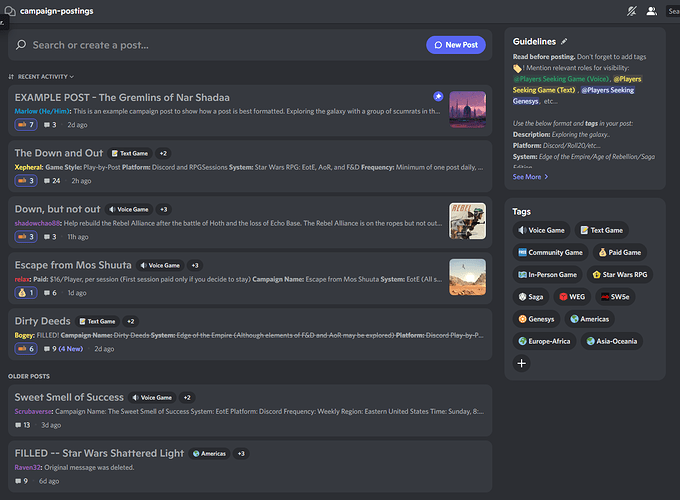 I wanted to ask you all - is this something you would like to see expanded on the Discord?
Would this lead to you using the Discord more if we rolled out more versions of these channel types?
What channels could use this forum style approach?