Hey folks! Really excited to share that I have released my miniature creator on the TTS platform. As far as I am aware, this is the first 3D character creator to be on the Tabletop Simulator platform, so I'm pretty excited. Here's the link: Steam Workshop::Star Wars RPG Miniature Creator
Through a simple drag and drop system, you can create custom player figures, NPC figures, and more. The system works through kitbashing Star Wars bodies and heads from older Star Wars video games to allow for a ton of creative options from making NPCs on the fly to custom designing your own character. You can continue to customize with a selection of hair that you can attach to each model, custom colors for skin, and more!
This initial set features bodies and heads representative of the core species and careers available in the Edge of the Empire Core Rulebook. Follow up releases will cover other core rulebook species and more!
A few pics below: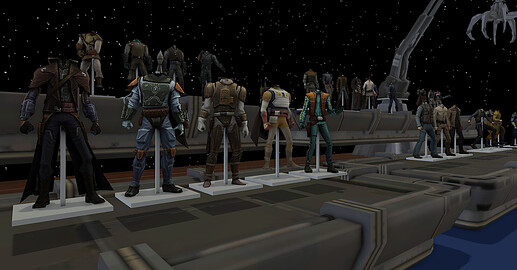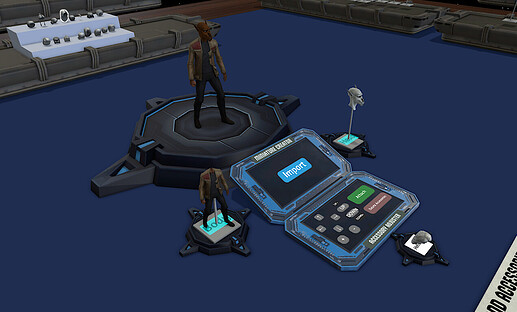 Here's a quick gif to show off how it works: