Hey all- got a new group going through Escape from Mos Shutta. We had begun on Roll20 but I found Tabletop Simulator far superior. This is what's possible:
The adventure begins in the Mos Shutta Cantina: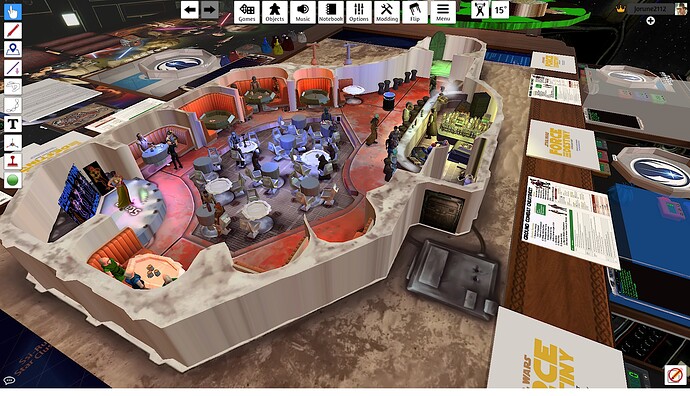 Apologies, but as a new user I am only allowed one imbedded image per post. This is 1 of 7.